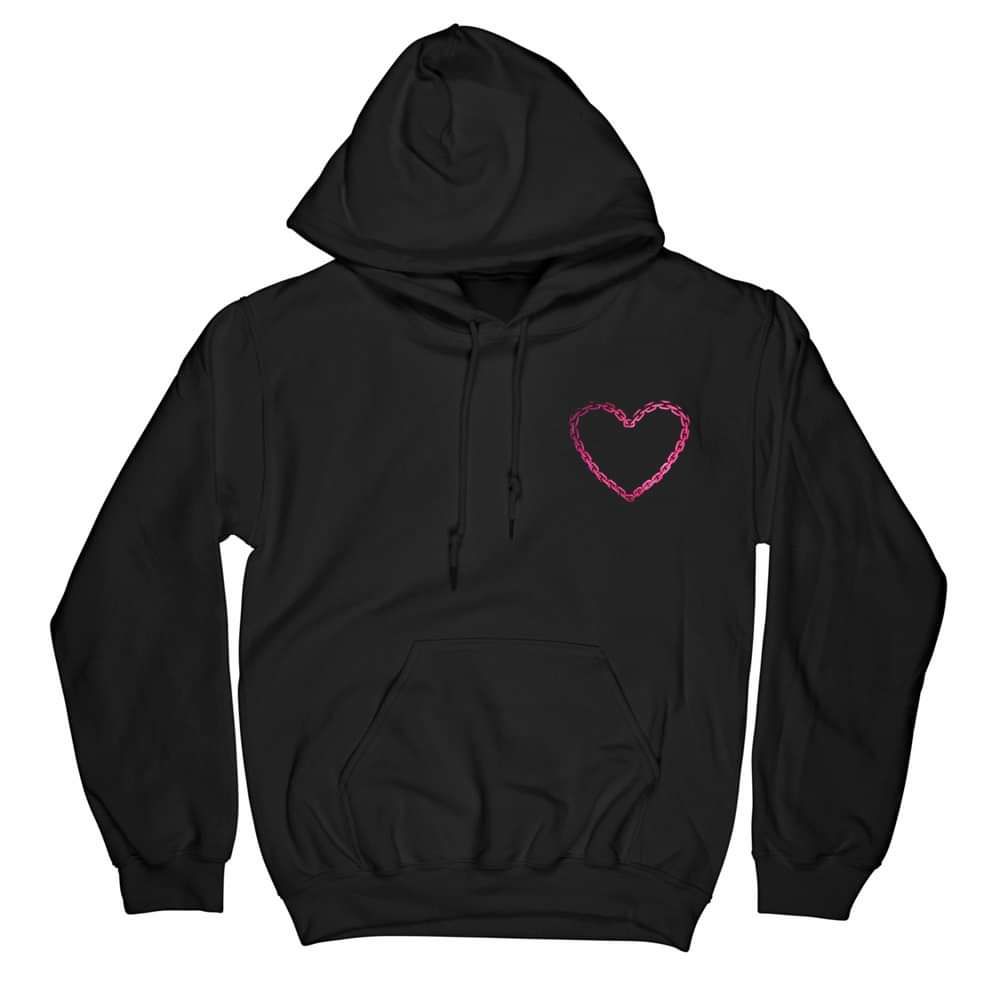 Heartbreak Anthem Wings Hoodie
PREORDER: This item is currently on pre-order and will begin shipping from 25th August. All other items purchased with this item will be held until that time.
Unisex black hoodie featuring the Heartbreak Anthem heart chain as a front pocket print and the wings as a back print.
Size Guide
Small: 34-36" / 86-91cm
Medium: 38-40" / 96-102cm
Large: 42-44" / 107-112cm
XL: 46-48" / 117-123cm
2XL: 50-52" / 127-132cm