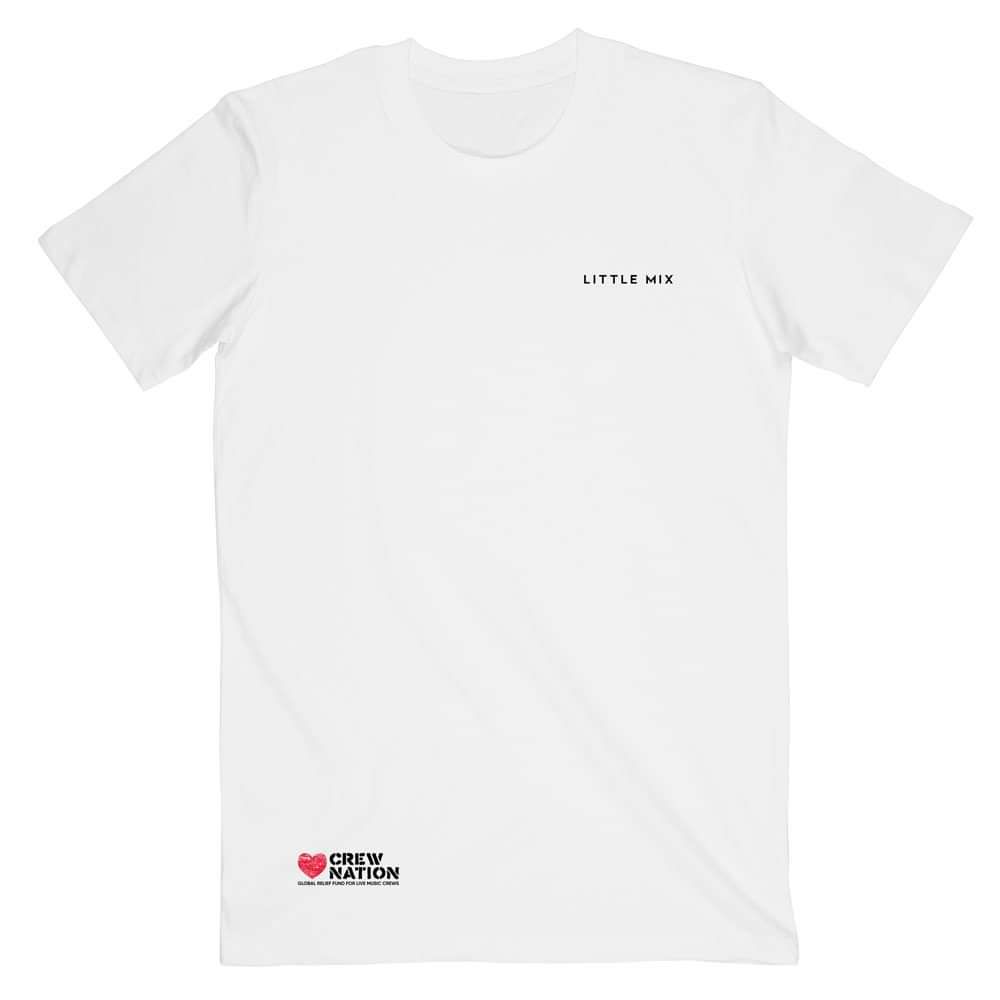 Little Mix Crew Nation White Tee
Special edition white unisex Little Mix and Crew Nation tee, with all profits from the sales of this item being donated to Crew Nation.
Live music inspires millions around the world, but the concerts we all enjoy wouldn't be possible without the countless crew members working behind the scenes. As COVID-19 puts concerts on pause, we want to extend a helping hand to the touring and venue crews who depend on shows to make a living.
Crew Nation was created to do just that.